Double room with balcony and sofa bed
20 m2 for 2 - 3 persons
Cosiness combined with comfort on approx. 20 m2 for 2 - 3 people: shower, toilet, hairdryer, WiFi, cable TV, room safe, balcony and sofa bed for 3rd person.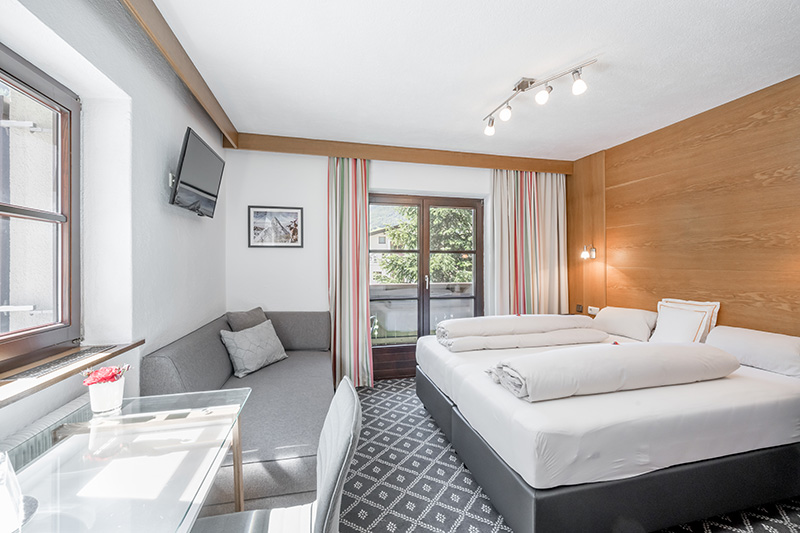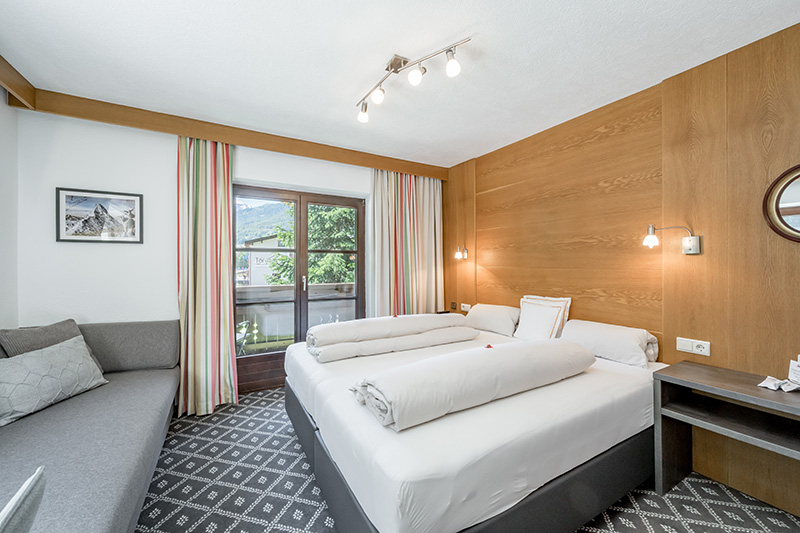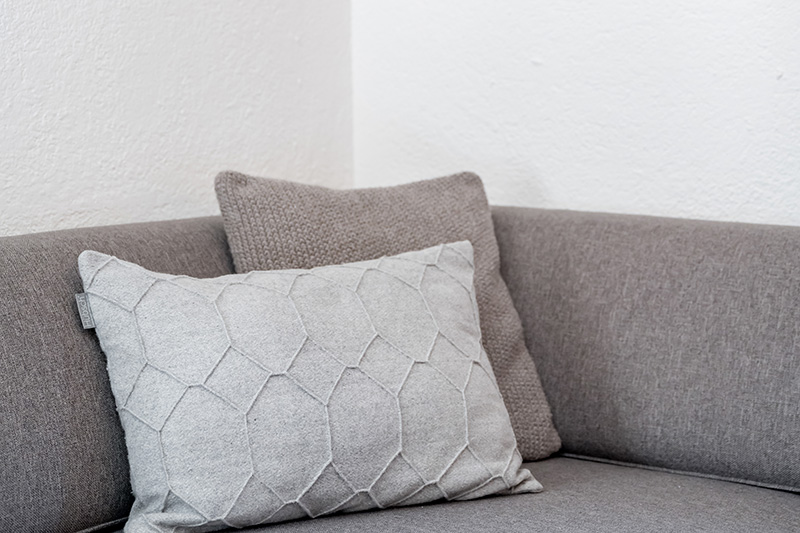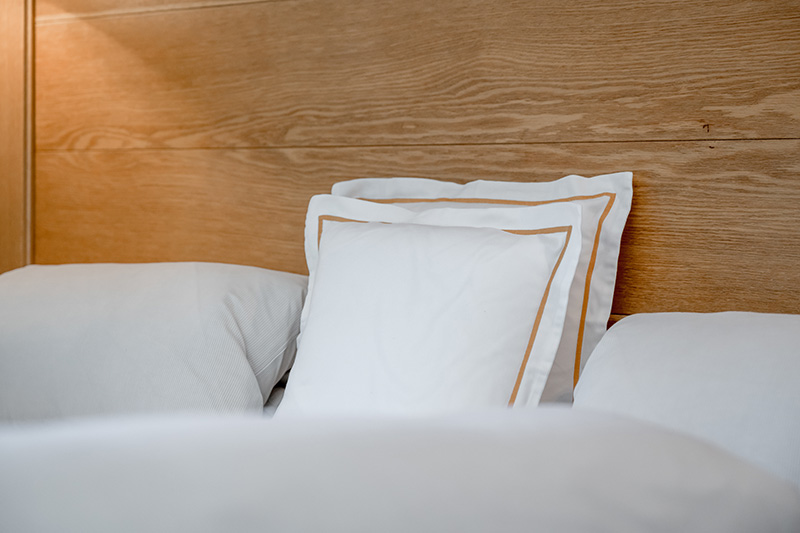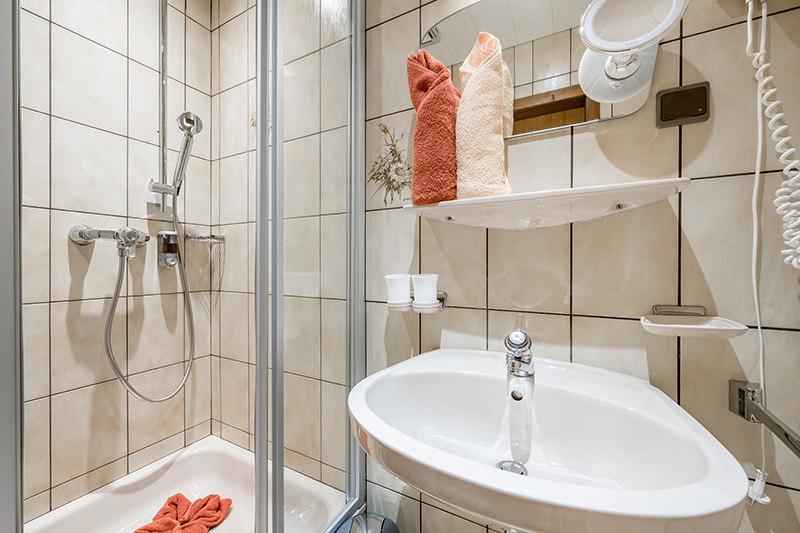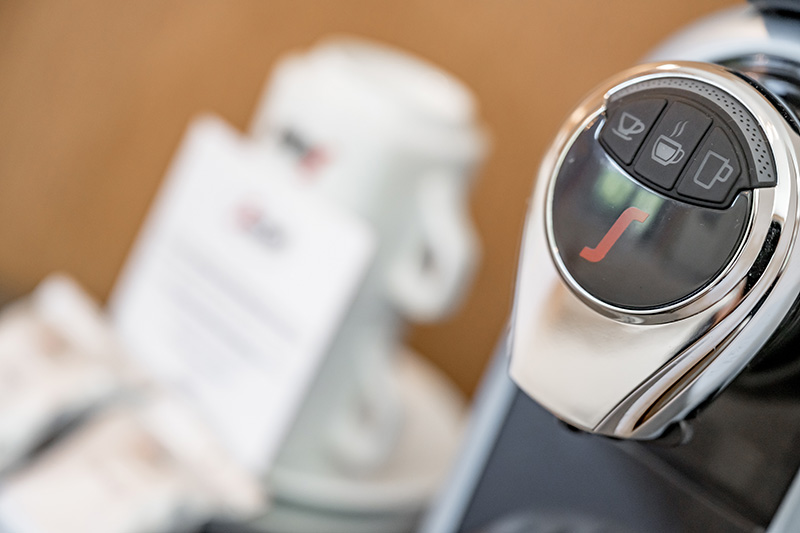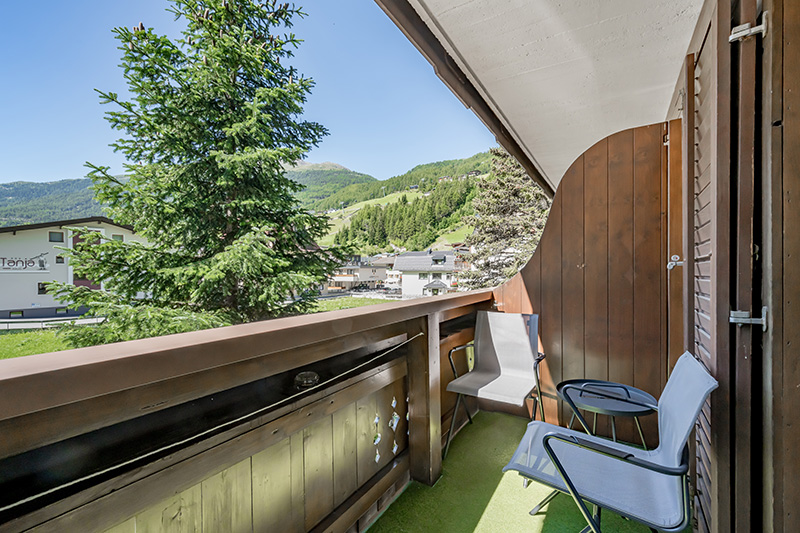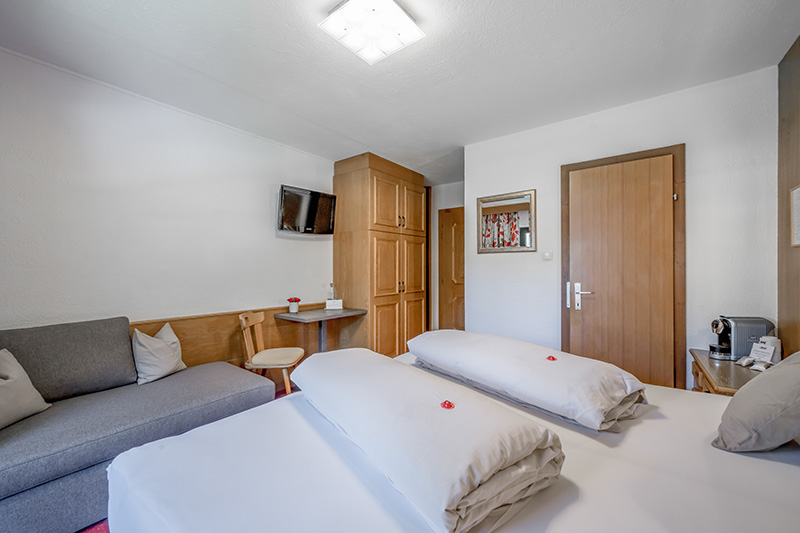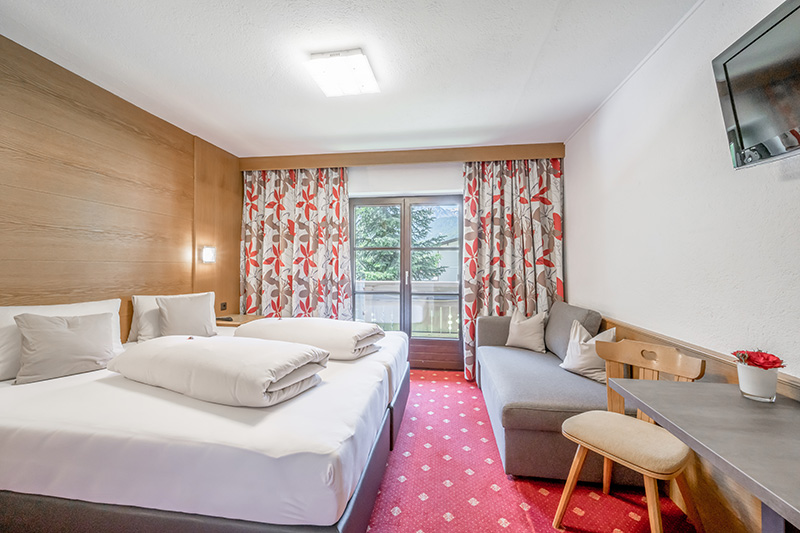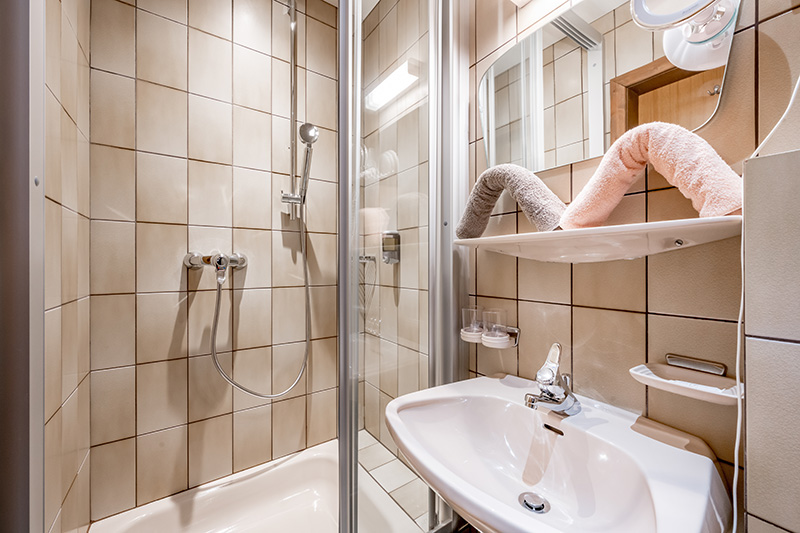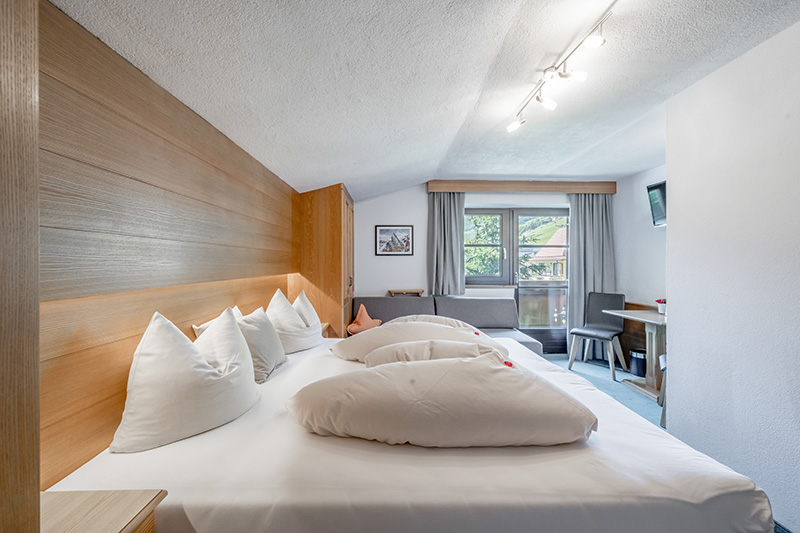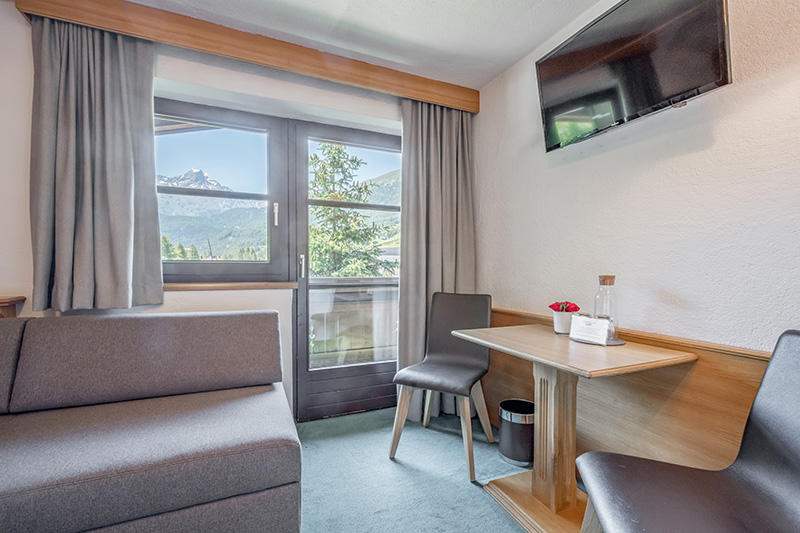 Price Details
DOUBLE ROOM WITH COUCH & BALCONY
All prices listed are for the indicated number of persons per day, exclusive of resort tax and end-of-stay cleaning fee.
Further important details can be found here.
Season
2 persons
(excl. resort tax)
each add. person
(excl. resort tax)

01.07.2020 - 03.09.2020
€ 114,00
€ 159,00
04.09.2020 - 20.10.2020
€ 114,00
€ 159,00
21.10.2020 - 30.10.2020
€ 164,00
€ 209,00
31.10.2020 - 18.12.2020
€ 120,00
€ 165,00
19.12.2020 - 25.12.2020
€ 184,00
€ 229,00
26.12.2020 - 02.01.2020
€ 196,00
€ 241,00
03.01.2021 - 29.01.2021
€ 134,00
€ 179,00
30.01.2021 - 12.02.2021
€ 154,00
€ 199,00
13.02.2021 - 26.02.2021
€ 170,00
€ 215,00
27.02.2021 - 26.03.2021
€ 154,00
€ 199,00
27.03.2021 - 09.04.2021
€ 138,00
€ 183,00