Studio 201
40 m2 FOR 2 – 4 PERSONS
Modern and high-quality design elements combined with authentic Tirolean flair – Welcome to our Corso Living Studio 201 for 2 - 4 people on the second floor, covering 40 m². Take a deep breath and feel endless freedom on the sun-kissed terrace offering superb views of the rocky landscapes and majestic summits of Ötztal's mountain world.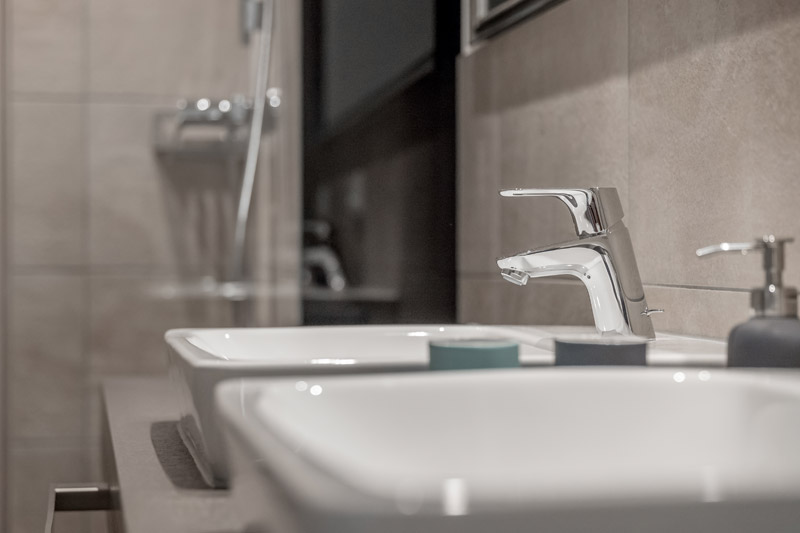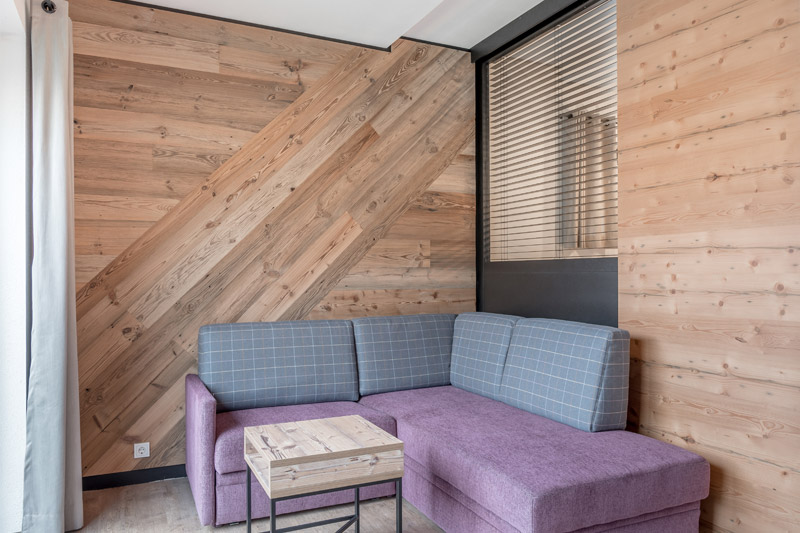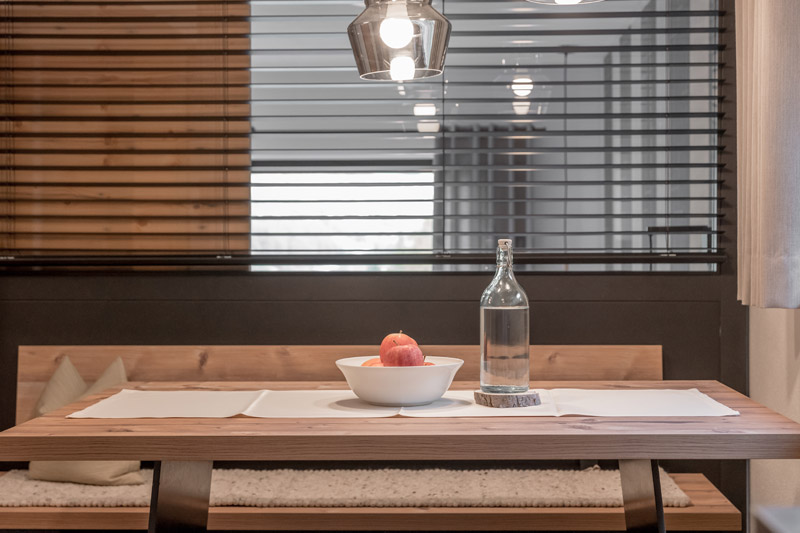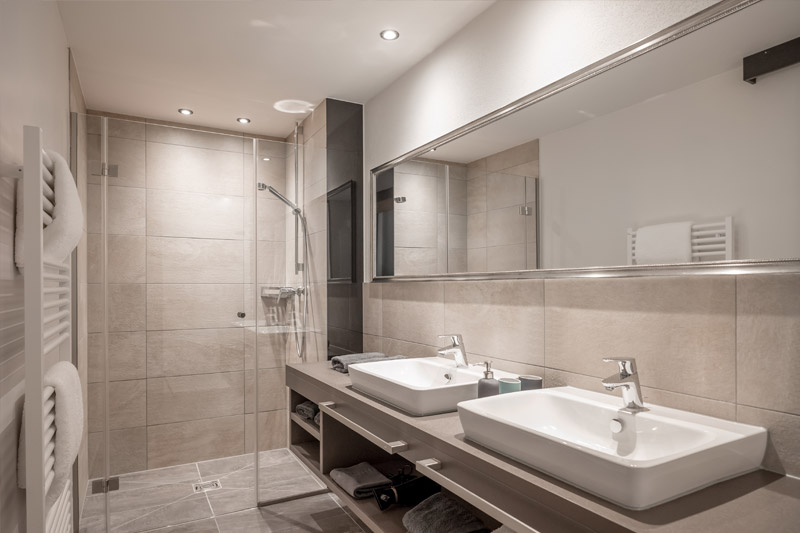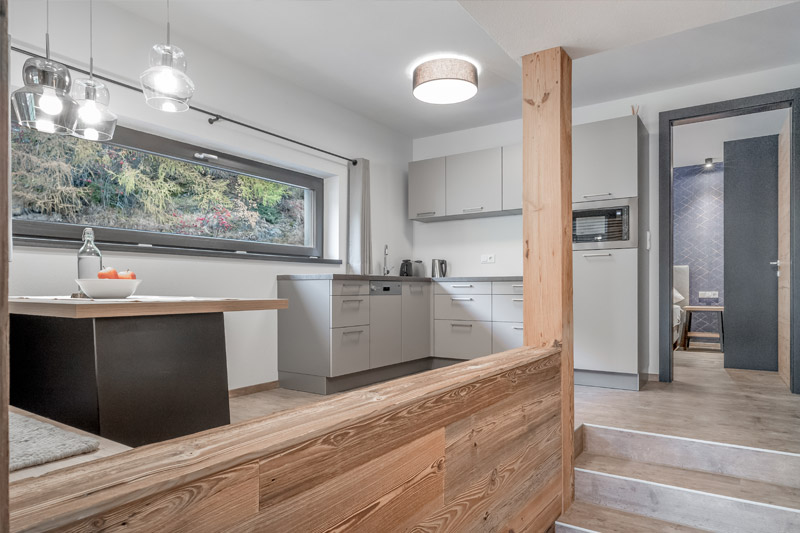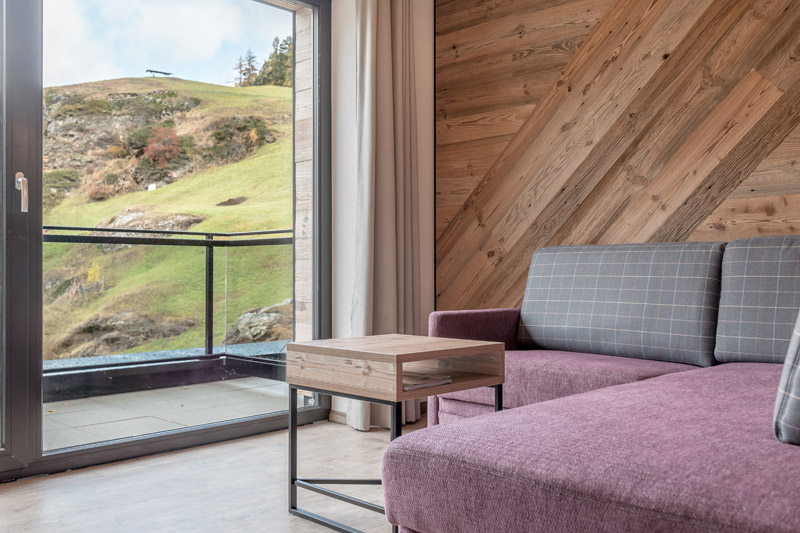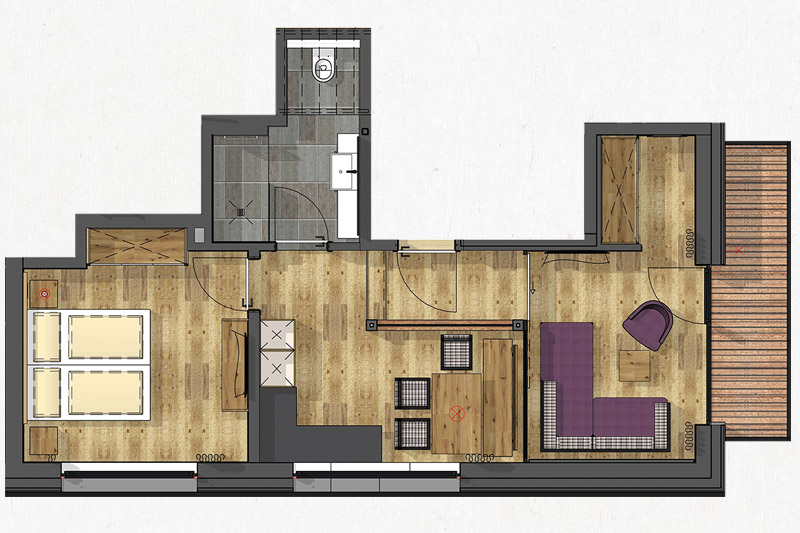 OUR CORSO LIVING STUDIO 201 HAS THE FOLLOWING AMENITIES:

Homey kitchen-cum-living room with seating corner and dining table
..........
Kitchenette incl. dishwasher, fridge, coffee maker, electric kettle, microwave, complete set of tableware
..........
1 bedroom with double bed
..........
1 ample bathroom with shower, hairdryer, towels, bathrobes, vanity mirror and separate WC
..........
Sunny terrace with furniture
Price Details
STUDIO 201
All prices listed are for the indicated number of persons per day, exclusive of resort tax and end-of-stay cleaning fee.
Further important details can be found here.
Season
2 persons
(excl. resort tax)
each additional person
(excl. resort tax)

end-of-stay cleaning fee
to be paid once

01.07.2020 - 03.09.2020
€ 114,00
€ 35,00
€ 60,00
04.09.2020 - 20.10.2020
€ 104,00
€ 32,00
€ 60,00
21.10.2020 - 30.10.2020
€ 142,00
€ 50,00
€ 60,00
31.10.2020 - 18.12.2020
€ 112,00
€ 42,00
€ 60,00
19.12.2020 - 25.12.2020
€ 180,00
€ 55,00
€ 60,00
26.12.2020 - 02.01.2020
€ 190,00
€ 55,00
€ 60,00
03.01.2021 - 29.01.2021
€ 130,00
€ 44,00
€ 60,00
30.01.2021 - 12.02.2021
€ 156,00
€ 50,00
€ 60,00
13.02.2021 - 26.02.2021
€ 170,00
€ 55,00
€ 60,00
27.02.2021 - 26.03.2021
€ 156,00
€ 50,00
€ 60,00
27.03.2021 - 09.04.2021
€ 124,00
€ 45,00
€ 60,00
10.04.2021 - 25.06.2021
€ 104,00
€ 32,00
€ 60,00