Studio 203
38 m2 FOR 2 – 4 PERSONS
Are you looking for a marvelous Alpine holiday retreat in Sölden, a place to feel at ease? Then we strongly recommend you our Corso Living Studio 203 for 2 – 4 people at 38 m². Embedded in Sölden's mountain world, you enjoy deluxe amenities plus exclusive design. We tried to give a very personal touch to each studio, lovely details so essential for a homey ambiance. Memorable days await you also thanks to our Service Plus extra highlights.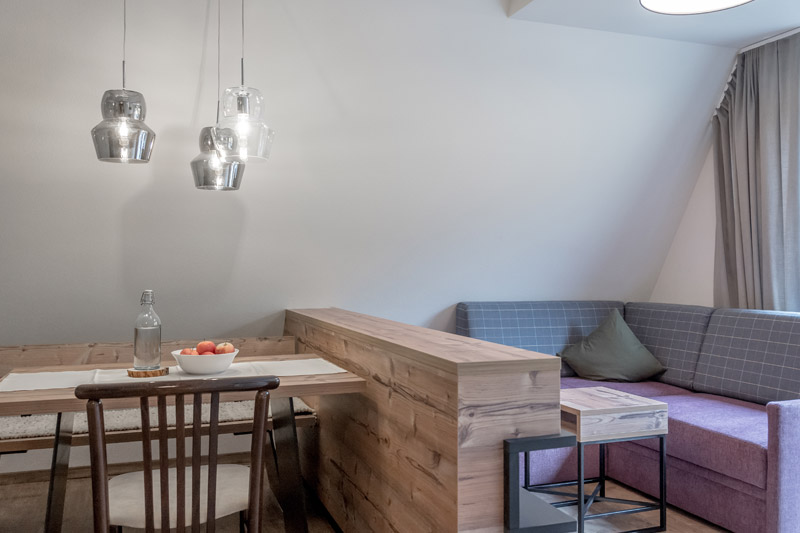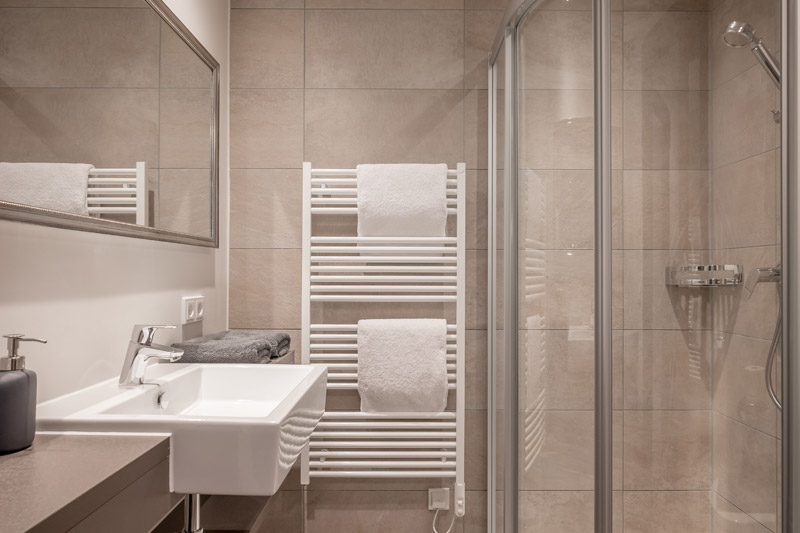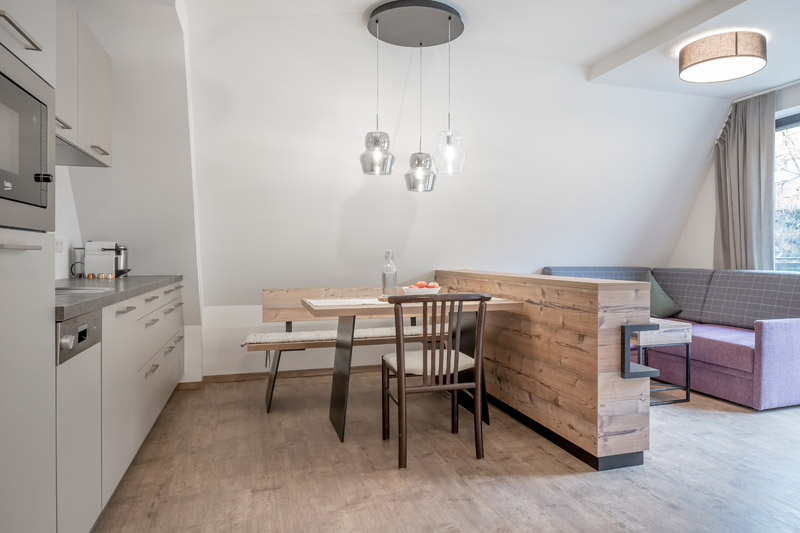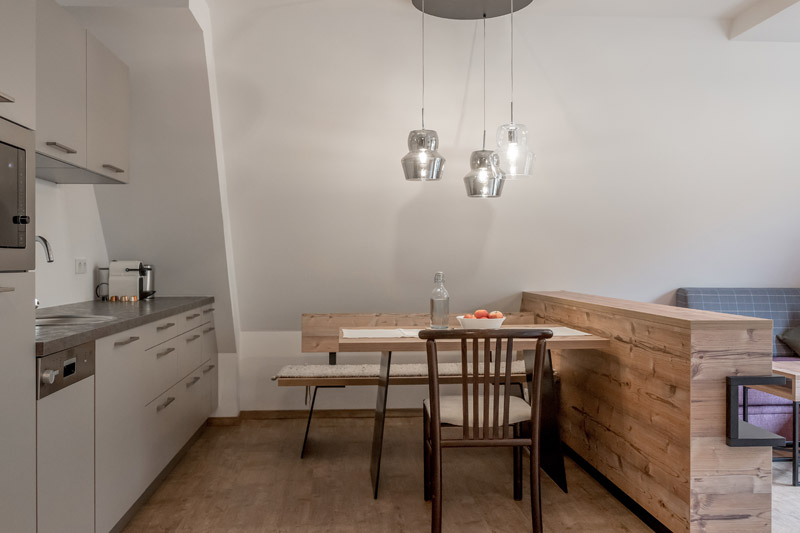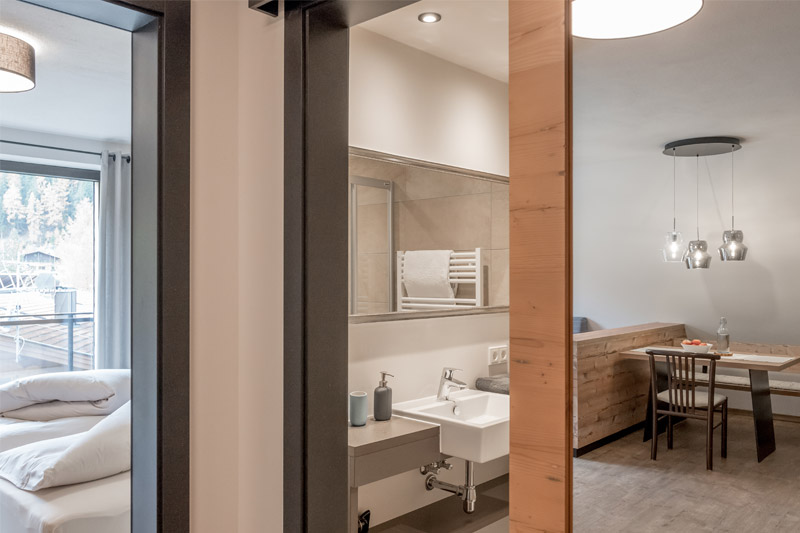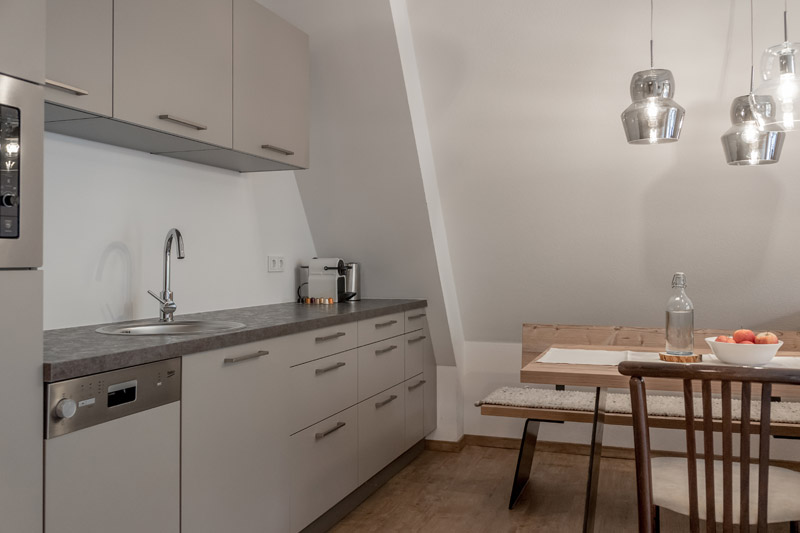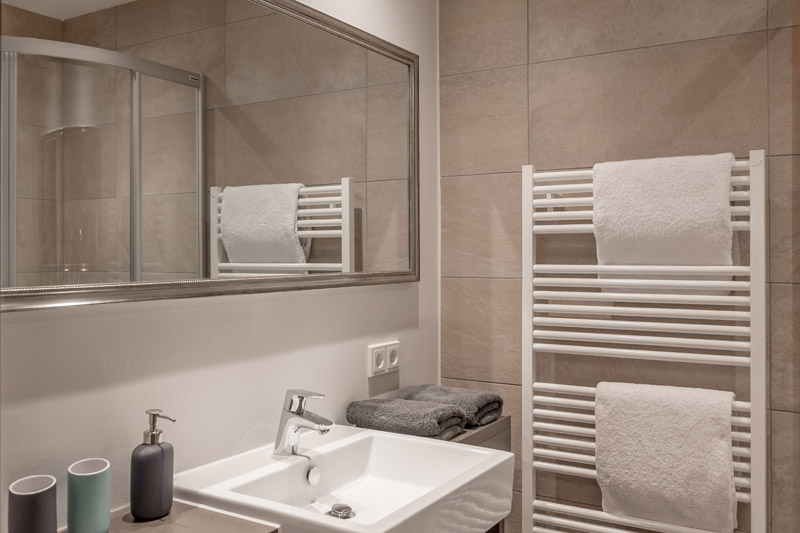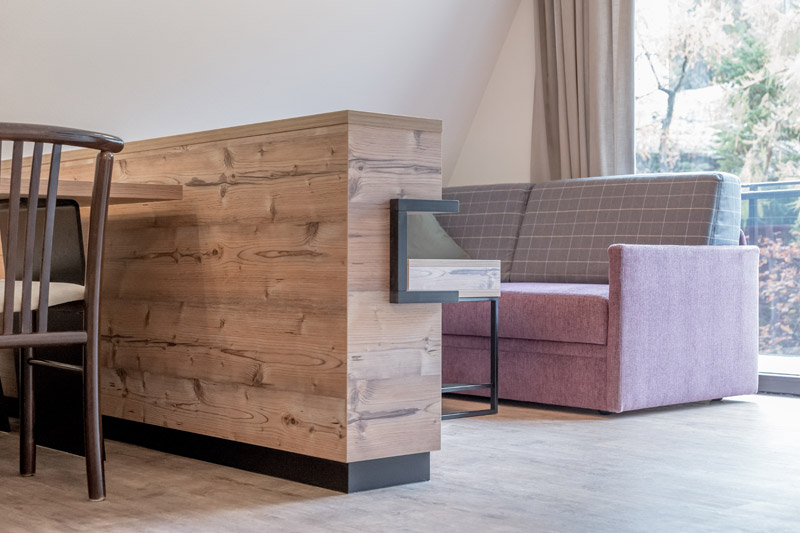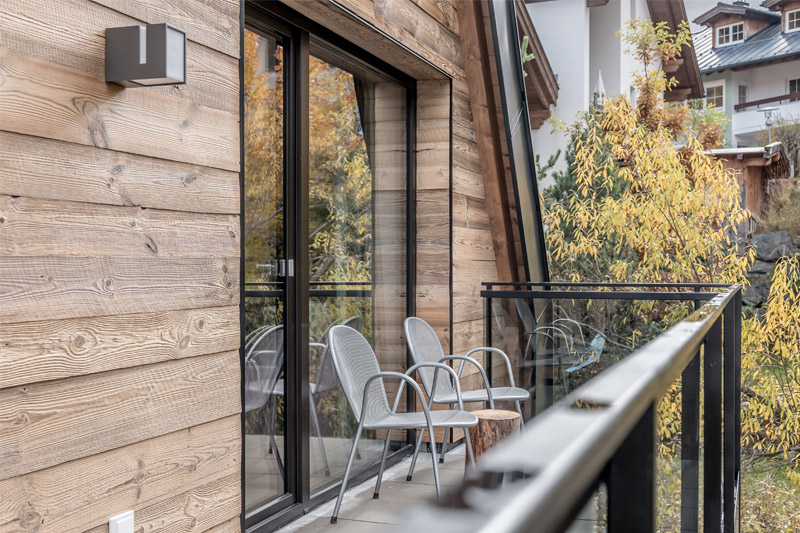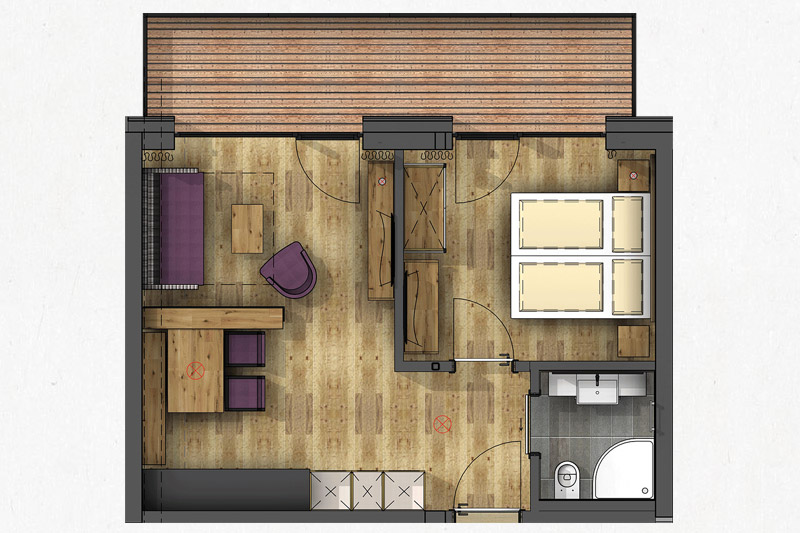 OUR CORSO LIVING STUDIO 203 HAS THE FOLLOWING AMENITIES:

Homey kitchen-cum-living room with seating corner and pullout couch
..........
Kitchenette incl. dishwasher, fridge, coffee maker, electric kettle, microwave, complete set of tableware
..........
1 bedroom with double bed
..........
1 ample bathroom with shower, WC, hairdryer, towels, bathrobes and vanity mirror
..........
Balcony with furniture
Price Details
STUDIO 203
All prices listed are for the indicated number of persons per day, exclusive of resort tax and end-of-stay cleaning fee.
Further important details can be found here.
Season
2 persons
(excl. resort tax)
each additional person
(excl. resort tax)

end-of-stay cleaning fee
to be paid once

01.07.2020 - 03.09.2020
€ 114,00
€ 35,00
€ 60,00
04.09.2020 - 20.10.2020
€ 104,00
€ 32,00
€ 60,00
21.10.2020 - 30.10.2020
€ 142,00
€ 50,00
€ 60,00
31.10.2020 - 18.12.2020
€ 112,00
€ 42,00
€ 60,00
19.12.2020 - 25.12.2020
€ 180,00
€ 55,00
€ 60,00
26.12.2020 - 02.01.2020
€ 190,00
€ 55,00
€ 60,00
03.01.2021 - 29.01.2021
€ 130,00
€ 44,00
€ 60,00
30.01.2021 - 12.02.2021
€ 156,00
€ 50,00
€ 60,00
13.02.2021 - 26.02.2021
€ 170,00
€ 55,00
€ 60,00
27.02.2021 - 26.03.2021
€ 156,00
€ 50,00
€ 60,00
27.03.2021 - 09.04.2021
€ 124,00
€ 45,00
€ 60,00
10.04.2021 - 25.06.2021
€ 104,00
€ 32,00
€ 60,00