Studio 202
36 m2 FOR 2 – 4 PERSONS
Enough space for enjoying life and freedom – We warmly welcome you to our Corso Living Studio 202. Equipped with much love to the detail, you can enjoy a luxury studio at 36 m² for 2 - 4 persons. A cuddly seating corner, a fully equipped kitchen, floor-to-ceiling windows offering picturesque vistas of the Alpine scenery and a balcony with furniture add to a great holiday experience far away from home.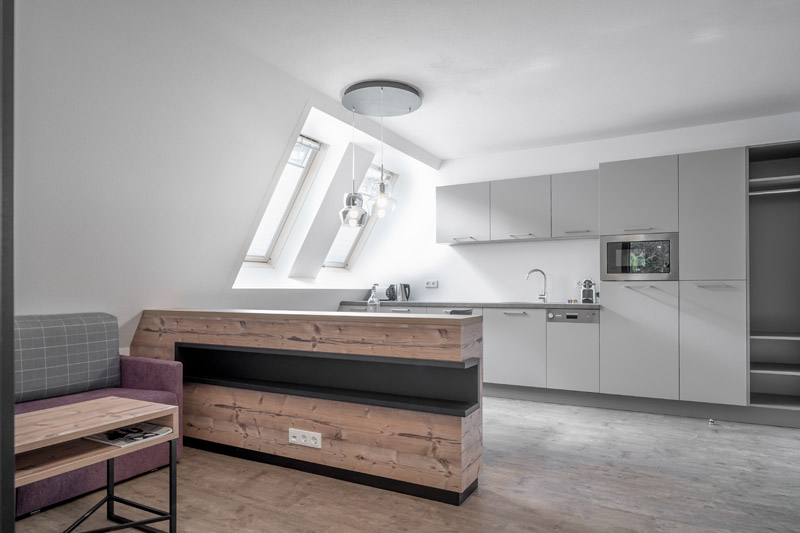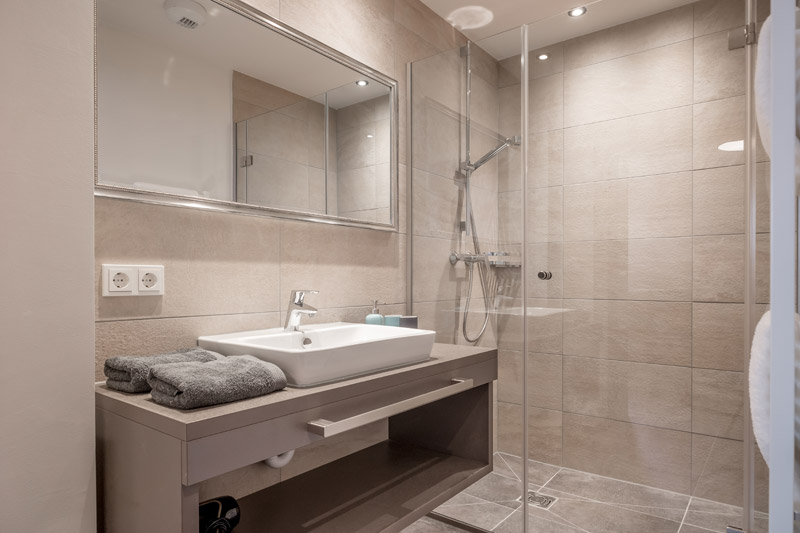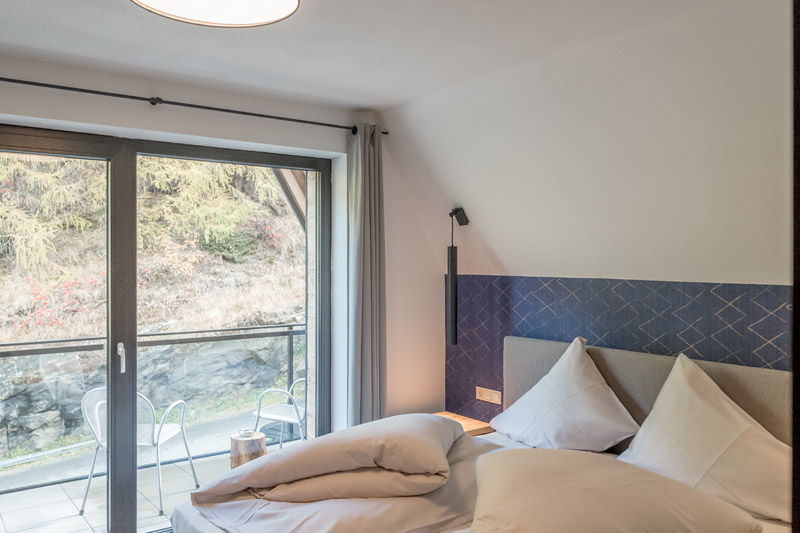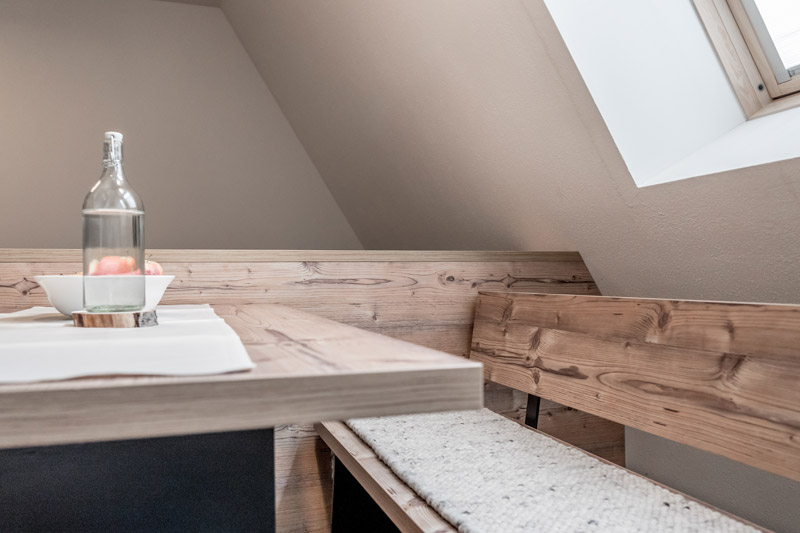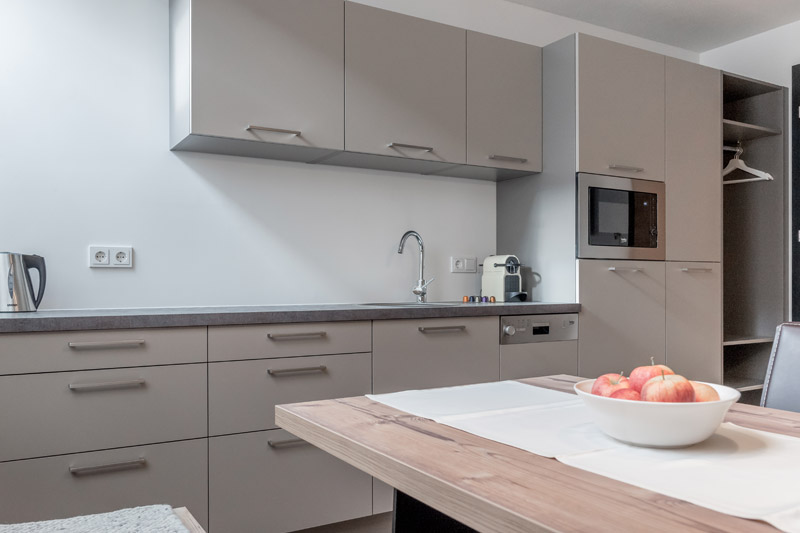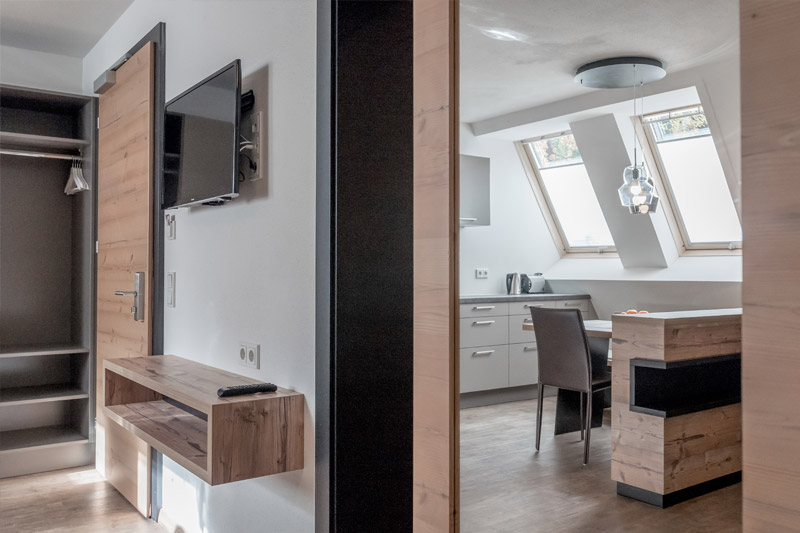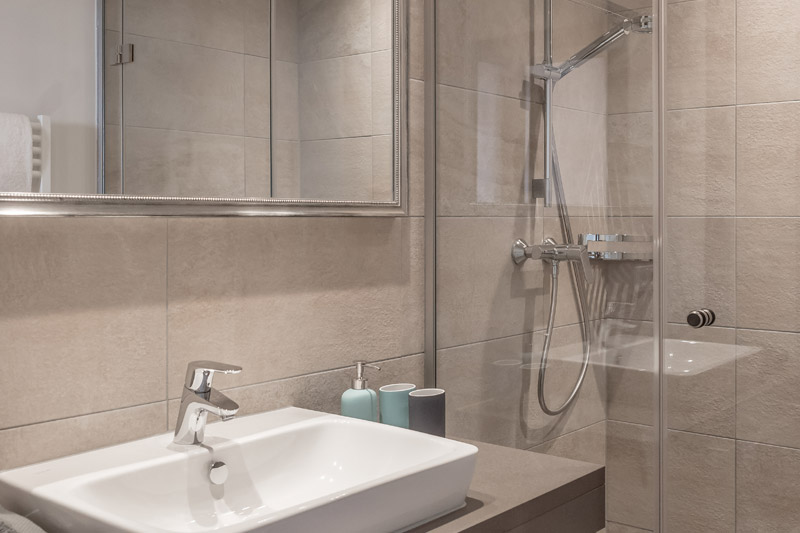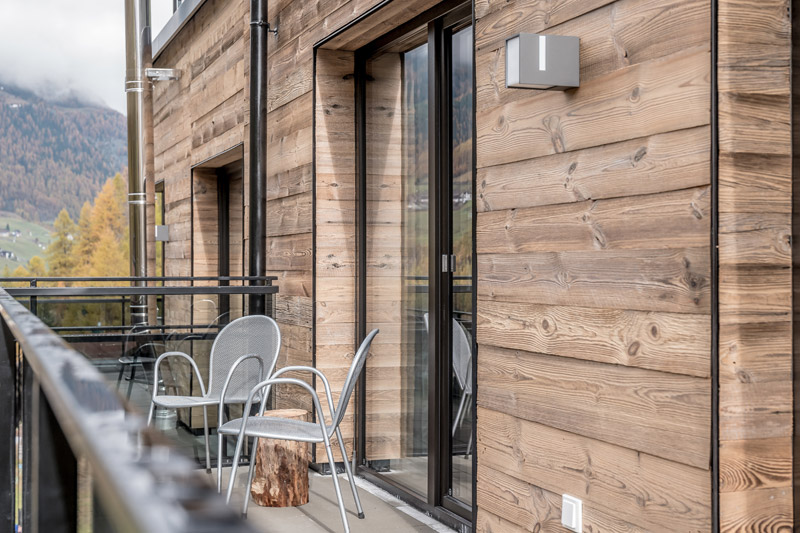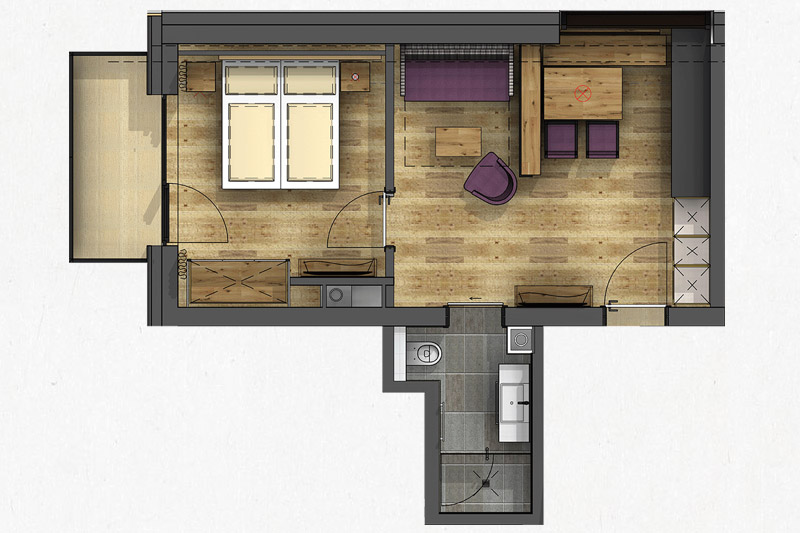 OUR CORSO LIVING STUDIO 202 HAS THE FOLLOWING AMENITIES:

Homey kitchen-cum-living room with seating corner and pullout couch
..........
Kitchenette incl. dishwasher, fridge, coffee maker, electric kettle, microwave, complete set of tableware
..........
1 bedroom with double bed
..........
1 ample bathroom with shower, WC, hairdryer, towels, bathrobes and vanity mirror
..........
Balcony with furniture
Price Details
STUDIO 202
All prices listed are for the indicated number of persons per day, exclusive of resort tax and end-of-stay cleaning fee.
Further important details can be found here.
Season
2 persons
(excl. resort tax)
each additional person
(excl. resort tax)

end-of-stay cleaning fee
to be paid once

01.07.2020 - 03.09.2020
€ 114,00
€ 35,00
€ 60,00
04.09.2020 - 20.10.2020
€ 104,00
€ 32,00
€ 60,00
21.10.2020 - 30.10.2020
€ 142,00
€ 50,00
€ 60,00
31.10.2020 - 18.12.2020
€ 112,00
€ 42,00
€ 60,00
19.12.2020 - 25.12.2020
€ 180,00
€ 55,00
€ 60,00
26.12.2020 - 02.01.2020
€ 190,00
€ 55,00
€ 60,00
03.01.2021 - 29.01.2021
€ 130,00
€ 44,00
€ 60,00
30.01.2021 - 12.02.2021
€ 156,00
€ 50,00
€ 60,00
13.02.2021 - 26.02.2021
€ 170,00
€ 55,00
€ 60,00
27.02.2021 - 26.03.2021
€ 156,00
€ 50,00
€ 60,00
27.03.2021 - 09.04.2021
€ 124,00
€ 45,00
€ 60,00
10.04.2021 - 25.06.2021
€ 104,00
€ 32,00
€ 60,00