Ice Skating, Hockey & Ice Curling
TRADITIONAL AND TRENDY
Winter sports "on the rocks" has again become very popular over the last years: ice skating makes a wonderful activity for young and old - An elegant exercise ideal for families who get together at the Sölden open-air rink, accompanied by lovely music. A great alternative for skiers and boarders alike!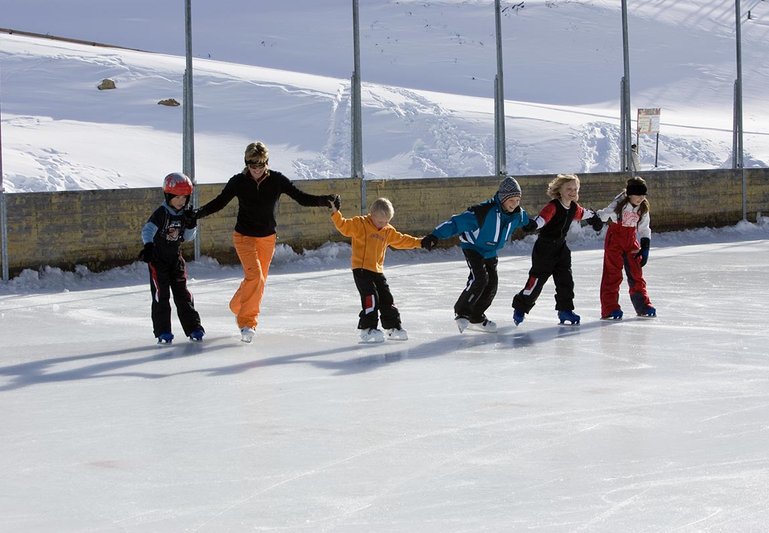 Sports aficionados can also rent a puck and hockey stick at the Sölden ice rink. Why don't you enjoy an action-packed hockey match among friends? A round of entertaining ice curling is suitable for all the family: who is the best at hitting the curling stone and get it to stop as close as possible to the center of the target zone! Ultimate fun is guaranteed.
More detailed information available here.