Sky Spa Apartment 1
49 m2 FOR 2 – 3 PERSONS
A bit closer to the mountain peaks - Memorable moments await you at our deluxe apartment in top modern Alpine style on the third floor: private spa area, open bathroom, bathtub, infrared cabin and sky view terrace overlooking the stunning Alpine scenery and the village of Sölden add to a very special holiday experience. Exclusive design coupled with traditional charm and cozy well-being on 49 m2 offering enough space for 2 – 3 people.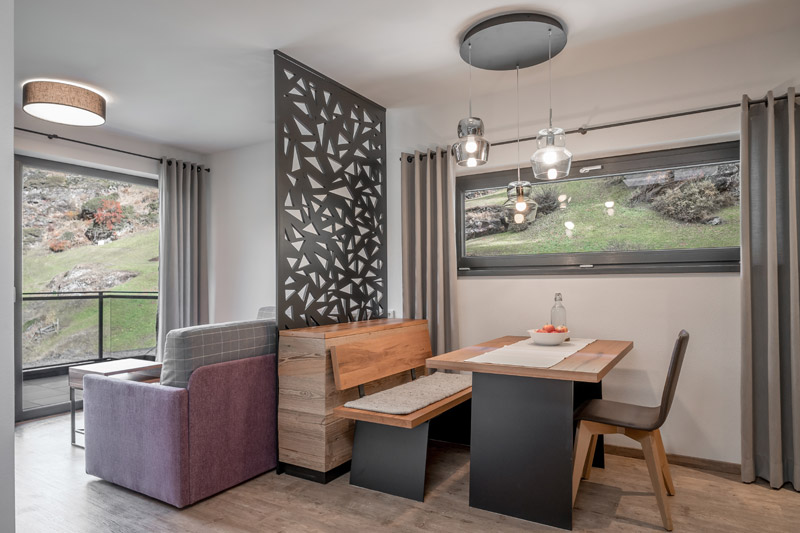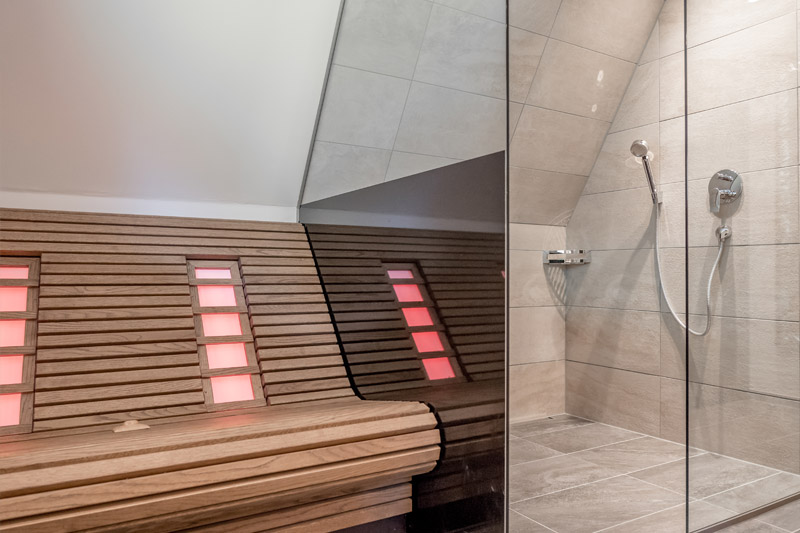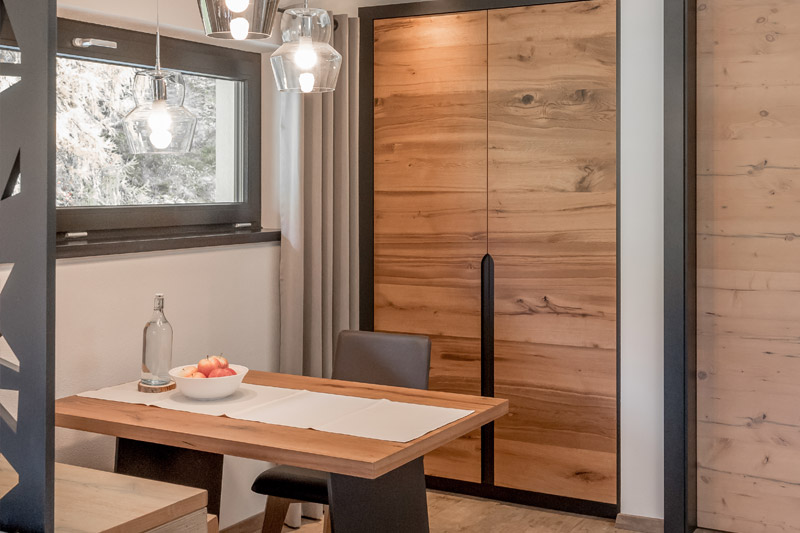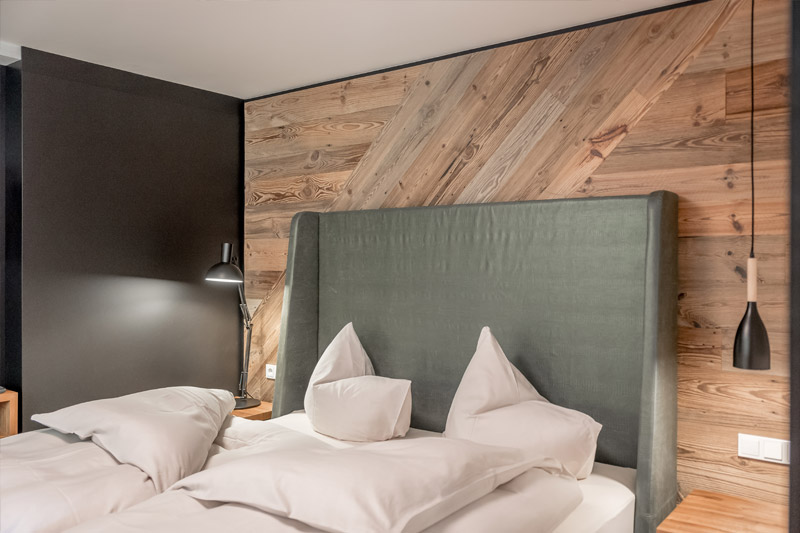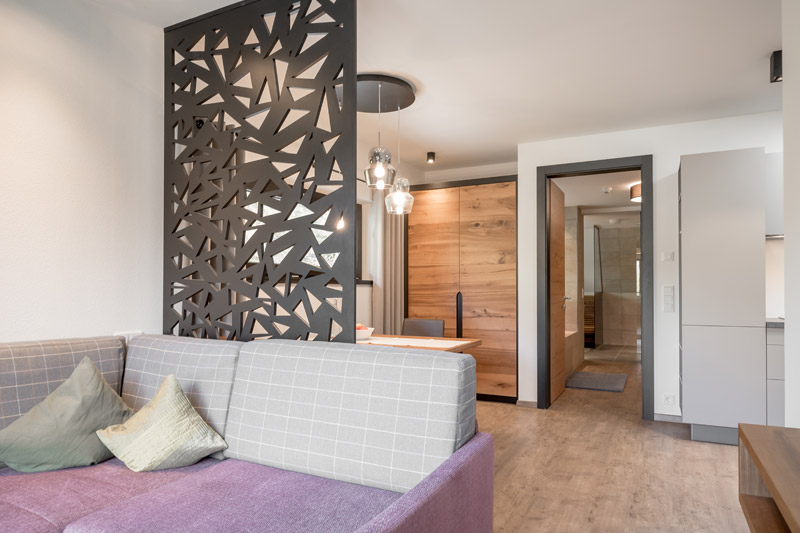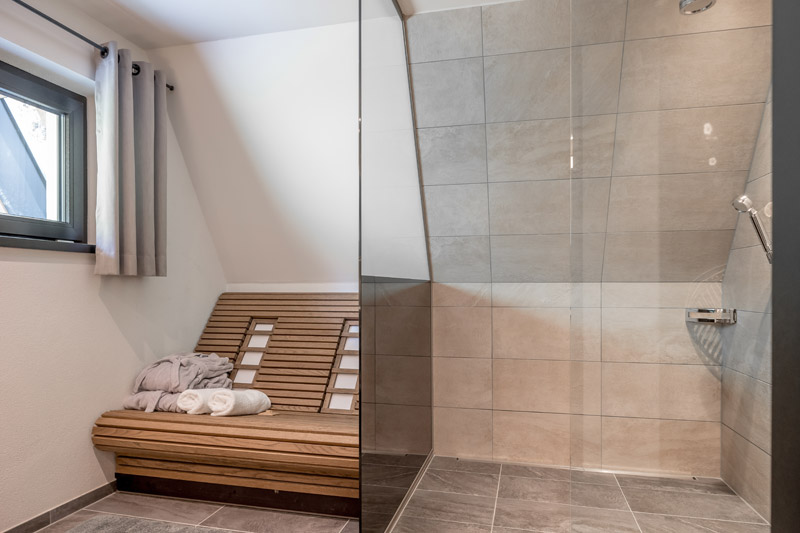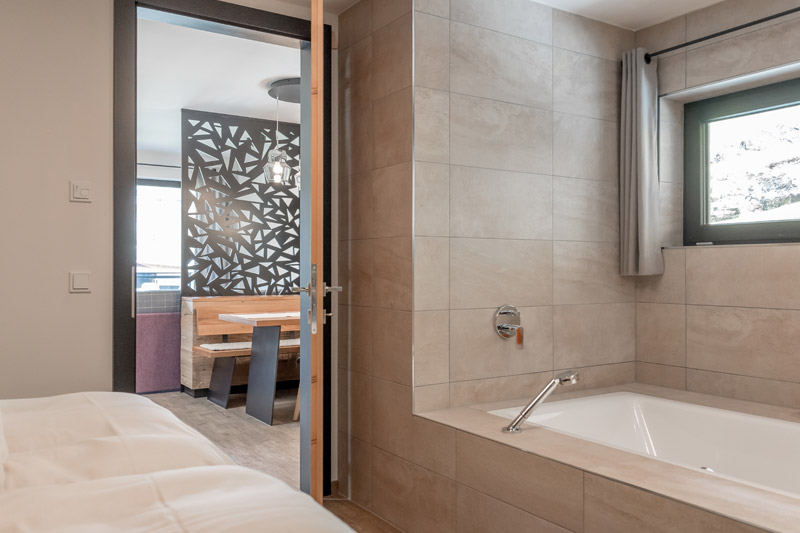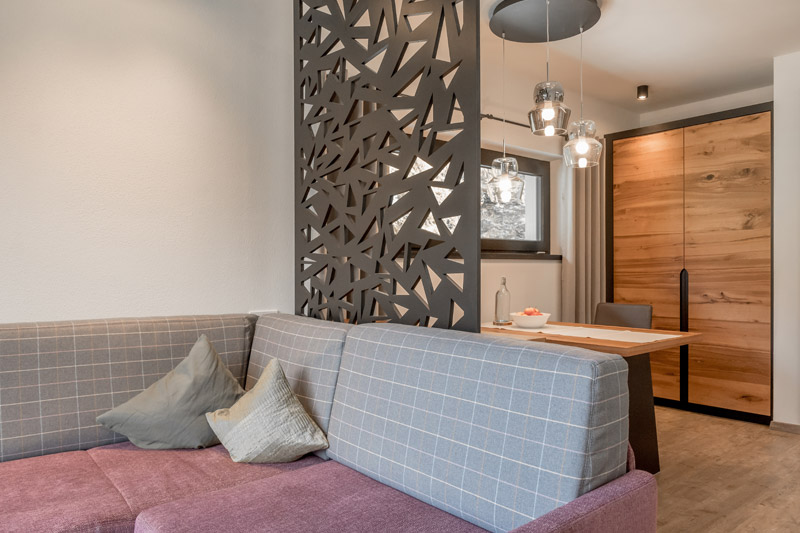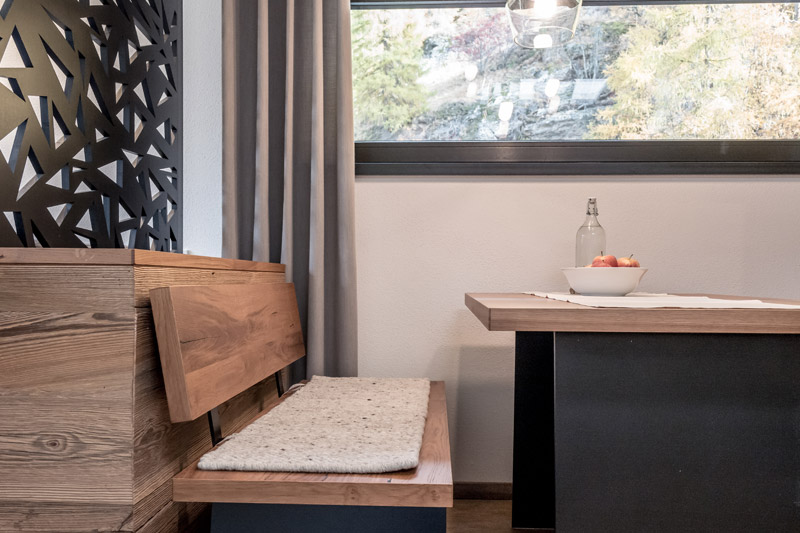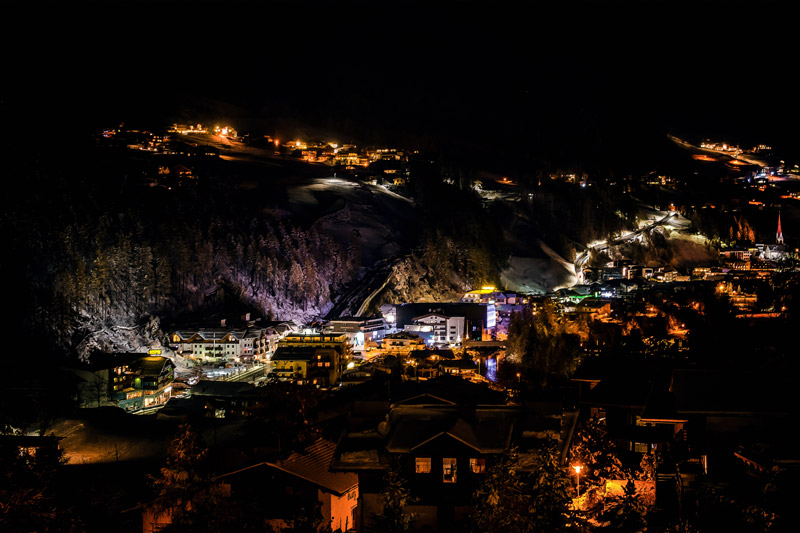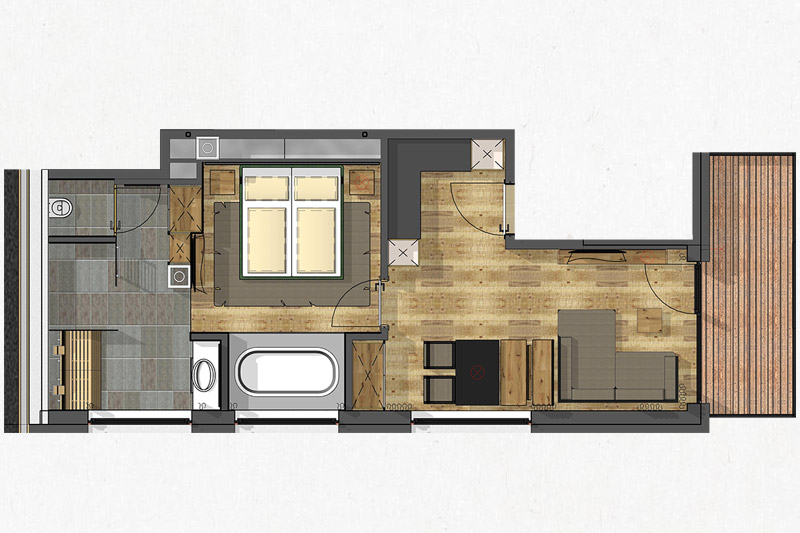 OUR CORSO LIVING SKY SPA APARTMENT 1 HAS THE FOLLOWING AMENITIES:

Large kitchen-cum-living room with seating corner and pullout sofa
..........
Kitchen incl. dishwasher, ceramic cooktop, electric oven, fridge, coffee maker, electric kettle, microwave, complete cookware and tableware
..........
1 bedroom with double bed and safe
..........
Open bathroom area with bathtub, wellness shower, infrared cabin and separate WC
Cuddly bathrobe and hairdryer
..........
Sky view terrace
Price Details
SKY SPA APARTMENT 1
All prices listed are for the indicated number of persons per day, exclusive of resort tax and end-of-stay cleaning fee.
Further important details can be found here.
Season
2 persons
(excl. resort tax)
each additional person
(excl. resort tax)

end-of-stay cleaning fee
to be paid once

01.07.2020 - 03.09.2020
€ 154,00
€ 40,00
€ 80,00
04.09.2020 - 20.10.2020
€ 134,00
€ 36,00
€ 80,00
21.10.2020 - 30.10.2020
€ 202,00
€ 50,00
€ 80,00
31.10.2020 - 18.12.2020
€ 164,00
€ 46,00
€ 80,00
19.12.2020 - 25.12.2020
€ 234,00
€ 66,00
€ 80,00
26.12.2020 - 02.01.2020
€ 240,00
€ 66,00
€ 80,00
03.01.2021 - 29.01.2021
€ 190,00
€ 46,00
€ 80,00
30.01.2021 - 12.02.2021
€ 198,00
€ 50,00
€ 80,00
13.02.2021 - 26.02.2021
€ 220,00
€ 55,00
€ 80,00
27.02.2021 - 26.03.2021
€ 198,00
€ 50,00
€ 80,00
27.03.2021 - 09.04.2021
€ 184,00
€ 45,00
€ 80,00
10.04.2021 - 25.06.2021
€ 134,00
€ 36,00
€ 80,00