Ski Mountaineering in Sölden, Ötztal
IN PERFECT TUNE WITH NATURE
Pristine slopes, superb powder stashes, snow-white mountain flanks, bizarre rocks, glacier-topped summits, untouched Alpine landscapes... There is nothing more beautiful than high Alpine nature. Passionate ski mountaineering fans can discover Ötztal's most scenic gems and secluded side valleys.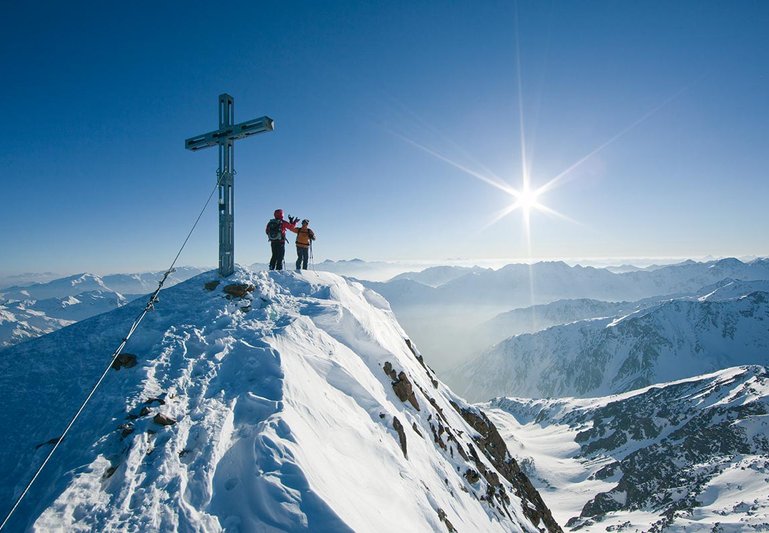 Both ski mountaineers and snowshoe hikers will find their personal heaven high above the valley. Unspoilt nature exploration at its finest! Late winter and early spring is the best time for unlimited ski tours to Ötztal's stunning peaks. Experienced mountain and ski guides will take you safely to the region's countless refuge huts and shelters.
More detailed information available here.